Our menu is based on the refined techniques of island cooking.  Our menus change regularly based on fresh supplies.
With Museli and fresh local fruit



Spicy West Indian Omlette



With black beans and tomatoes



Our Famous Coconut Crsipy French Toast



With home-made pork sausage



Three Cheese Egg Casserole



With saltfish and jonny cakes
With Tatemada (jalapeno, tomato and garlic)
Slow cooked pork curry with served in a shell with Hermitage chautney and hot sauce
With seasoned local vegetables and seasoned rice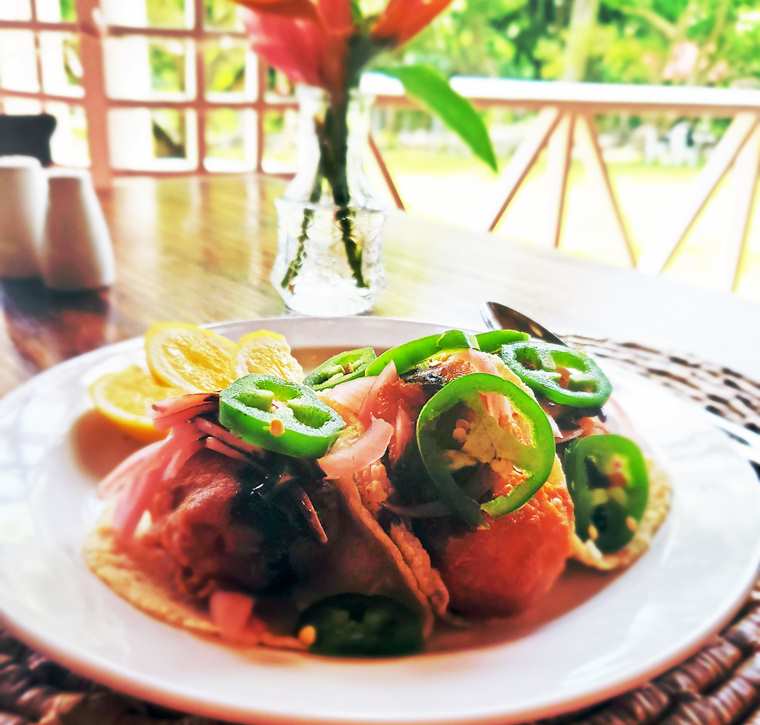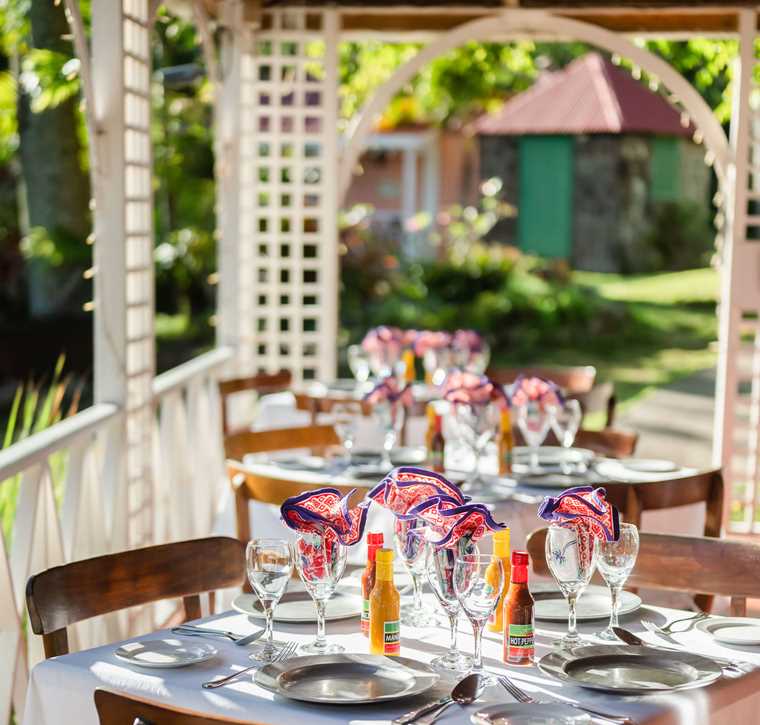 Fresh fish cooked in lemon juice and pepper
Walnut and arugula pesto pasta with beets and dates
With sour orange gremolata and seasoned ground provisions
On curry leaf jasmine rice
Wednesday Night West Indian Feast
This is one of the most popular nights on the island.  The event features a whole roast pig, fish and local meats with a large selection of traditional vegetable side dishes and salads, served the old fashion way in large clay pots.
Wednesday nights, with drinks beginning around 6:30 and dinner around 7:30- 8pm.
Friday Night Italian
Using our wood-fired stone oven we serve the best pizzas on the island with a creative selection of local toppings.  The menu also offers salads, fresh fish and chicken and steak.
Garden Parties and Sunday Brunches
Usually once a month, or on special occasions, we present a Caribbean Garden Party with roast meats, Nevisian side dishes and salads. This is a day for Rosé, Rum Punch and Wine!
Email us, or subscribe for updates