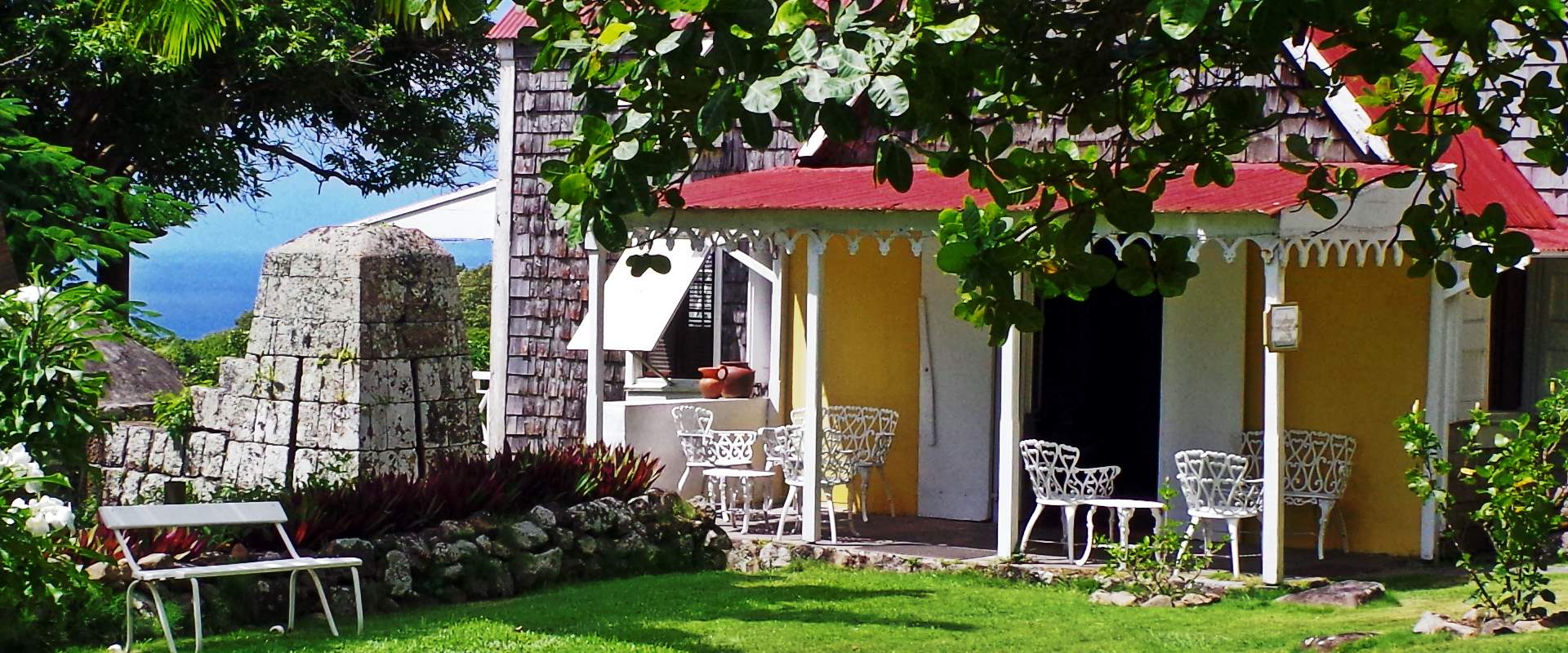 A Historic Greathouse, Gingerbread Cottages, Guest Rooms, Swimming Pool and Tennis Court.
Hermitage is a quiet, village like setting 800 feet above sea-level at the foot of the rain-forest covered mountain, between the two parishes known as Gingerland and Figtree, surrounded by cool mountain breezes and country-side views.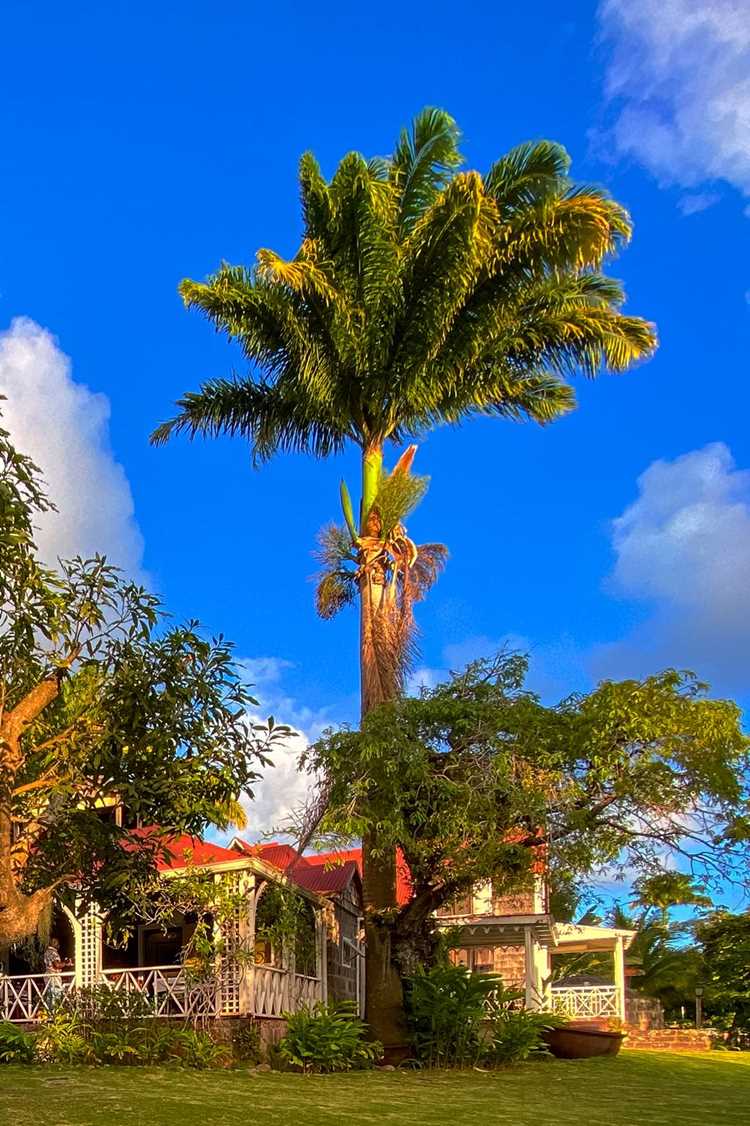 This is a home with 350 years of history, it is known to be one of the oldest wooden houses in the Caribbean.  Guests enjoy the library and the sitting rooms where tea and cocktails are served.  Meals are served on the dining verandah overlooking an orchard of mango trees.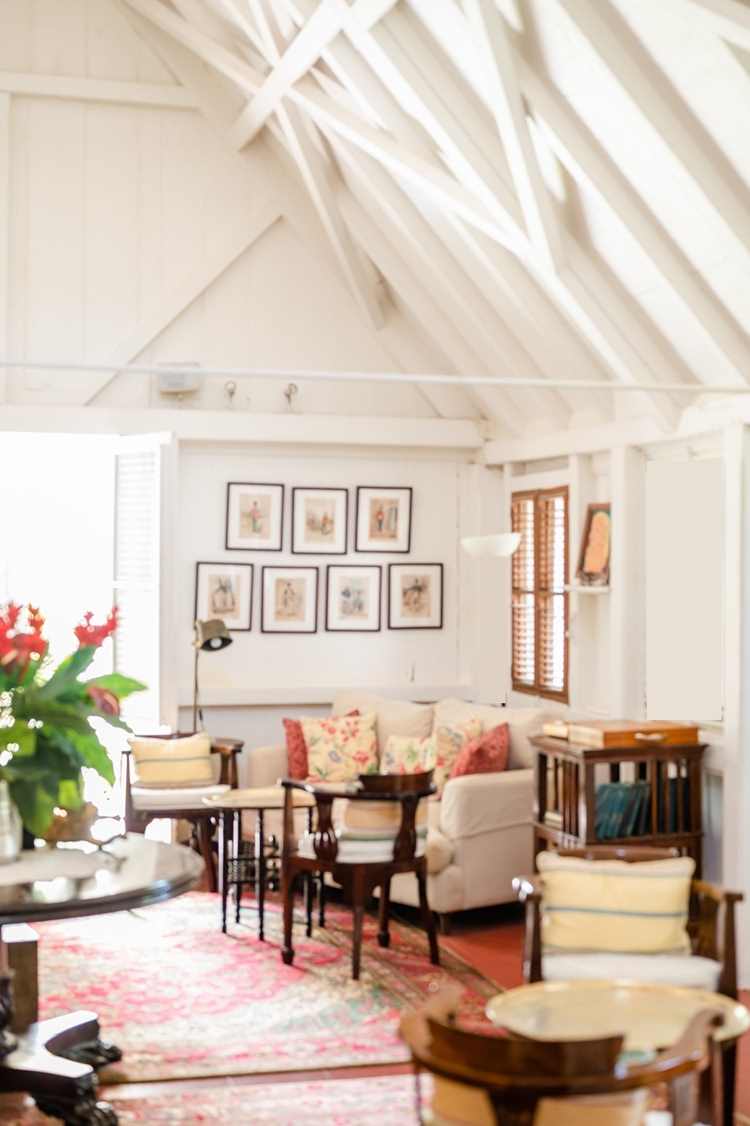 Our 13 guest rooms surround the historic mainhouse. Our cottages are all unique, built in the traditional style of Nevisian chattel houses, furnished with four poster beds and hammocks on every porch.
The gardens and the swimming pool offer places to refresh and relax. The tennis court is there for exercise, a tennis pro and a yoga instructor are on call.
Hiking trails lead out from the property where one will find beautiful scenery of forests, island homes, villages and old ruins as well as impressive ocean views of the Caribbean sea and nearby islands.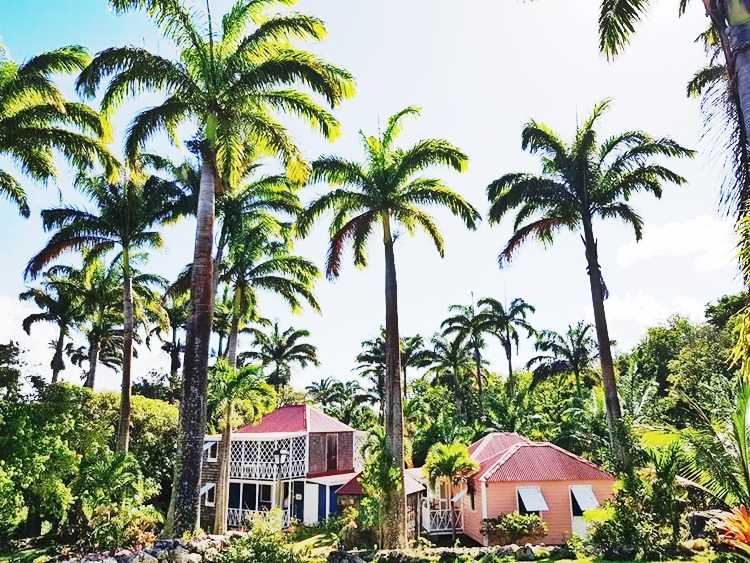 For over three hundred years this house has been a gathering place. The Main House is essentially as it was in the days when Nelson and Hamilton resided on the island.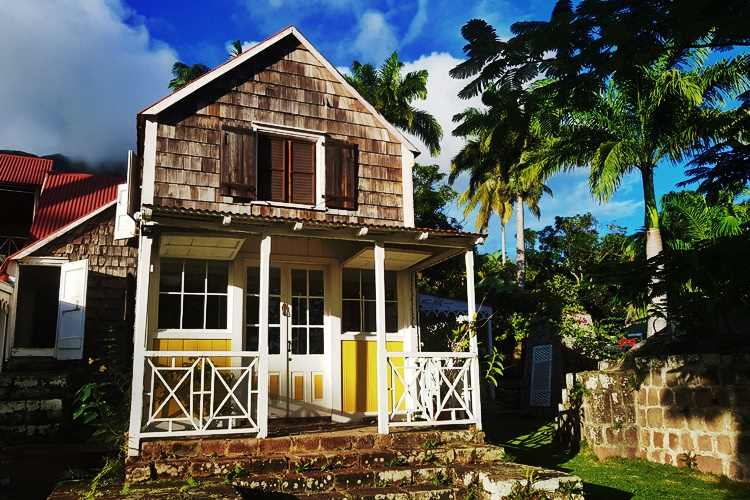 The Great House at Hermitage was built sometime between 1670 and 1740. Nevis island lore calls it the oldest house on the island, and Jack Bertholet, author of the 1984 book, CARIBBEAN STYLE, declares it the oldest surviving wooden house in the Caribbean. In twenty...
read more

When I was in school I heard about four seasons, winter, spring, summer and fall, and I was told that it was different for us in the Caribbean where we only had two, wet and dry. When I asked when they were, I was told to "look and see". The wet and the dry are easy...
read more