The talented staff at Hermitage come from the nearby villages, the herbs and spices are harvested fresh from the garden, farmers bring their produce directly to the kitchen, and the fish is delivered dripping wet, fresh from the sea.
We have created dishes that are known on Nevis as Hermitage specialties. Distinctly home-cooking, maximizing local ingredients and techniques, Hermitage is the only kitchen on the island that makes use of a traditional wood-burning oven. The smell of roasts, simmering sauces and sautées wafts out of the kitchen. So does the sound of laughter and local dialect.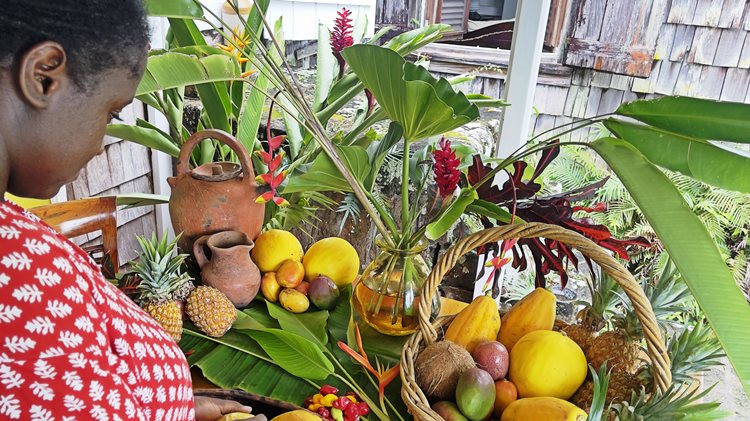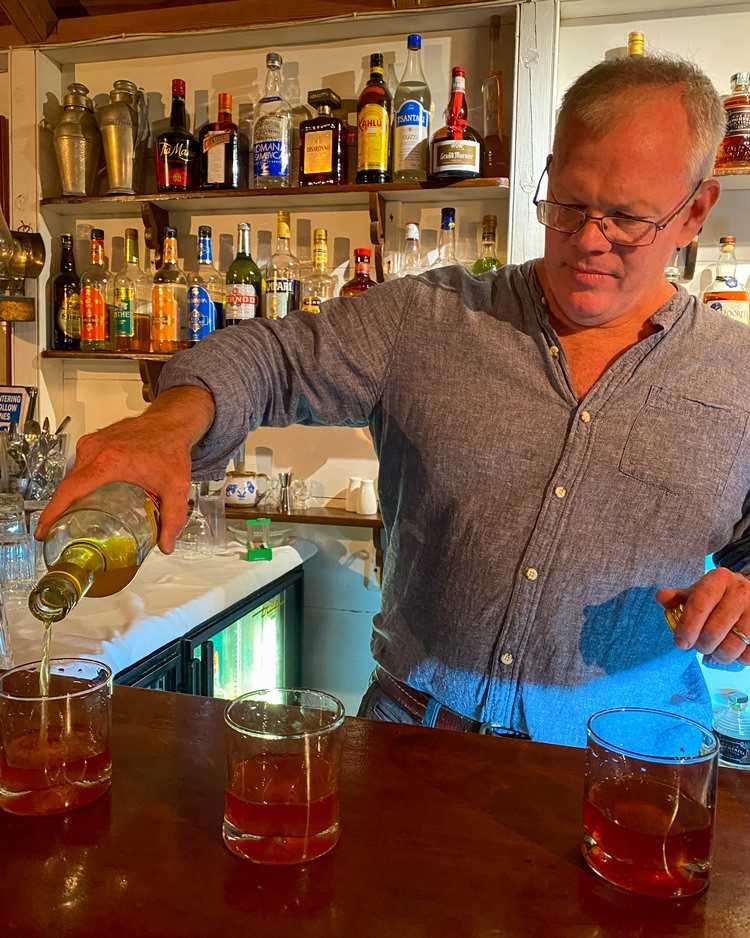 The history of rum is woven into the Caribbean,  It was the fuel and the comfort for the sailors who endured long passages to make to the West Indies.  Rum tells the story of exploration and conquest, dominance and rebellion and finally, cooperation; rum is the metaphor for brimstone and fire being mellowed by the angel's share.
Our collection of rum is designed to cover a broad spectrum, from light rums to dark rums, sweet to dry, delicate to pungent, each made in its own tradition. We have some light rums from Barbados, sweet rums aged in bourbon barrels, high ester rums from Jamaica, and white rums from Haiti.
Enjoy a rum tasting and perhaps a cigar on the garden porch.

When we speak amongst each other it might not sound like English but we are easily understood, especially in our lilt and laughter.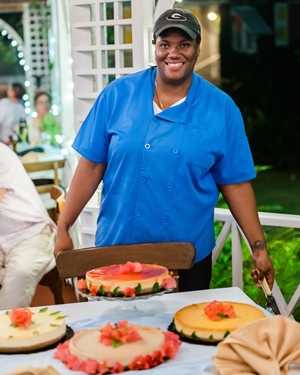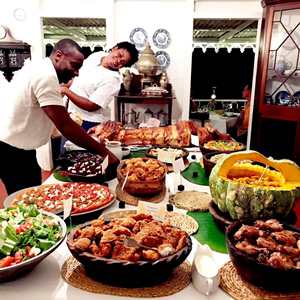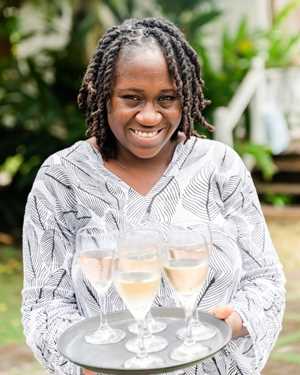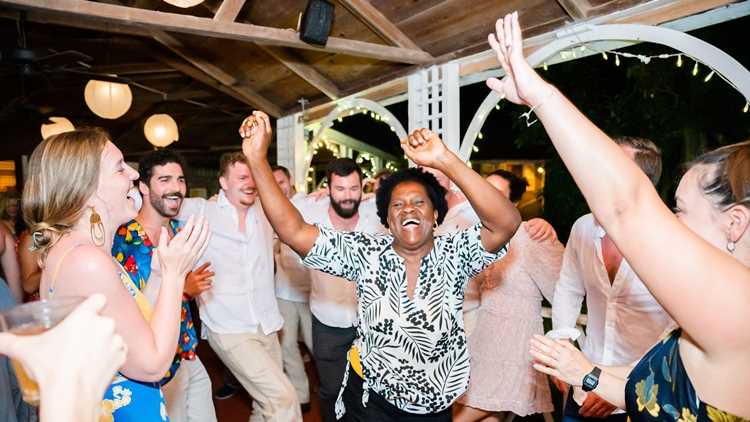 Roslyn and the wedding party!