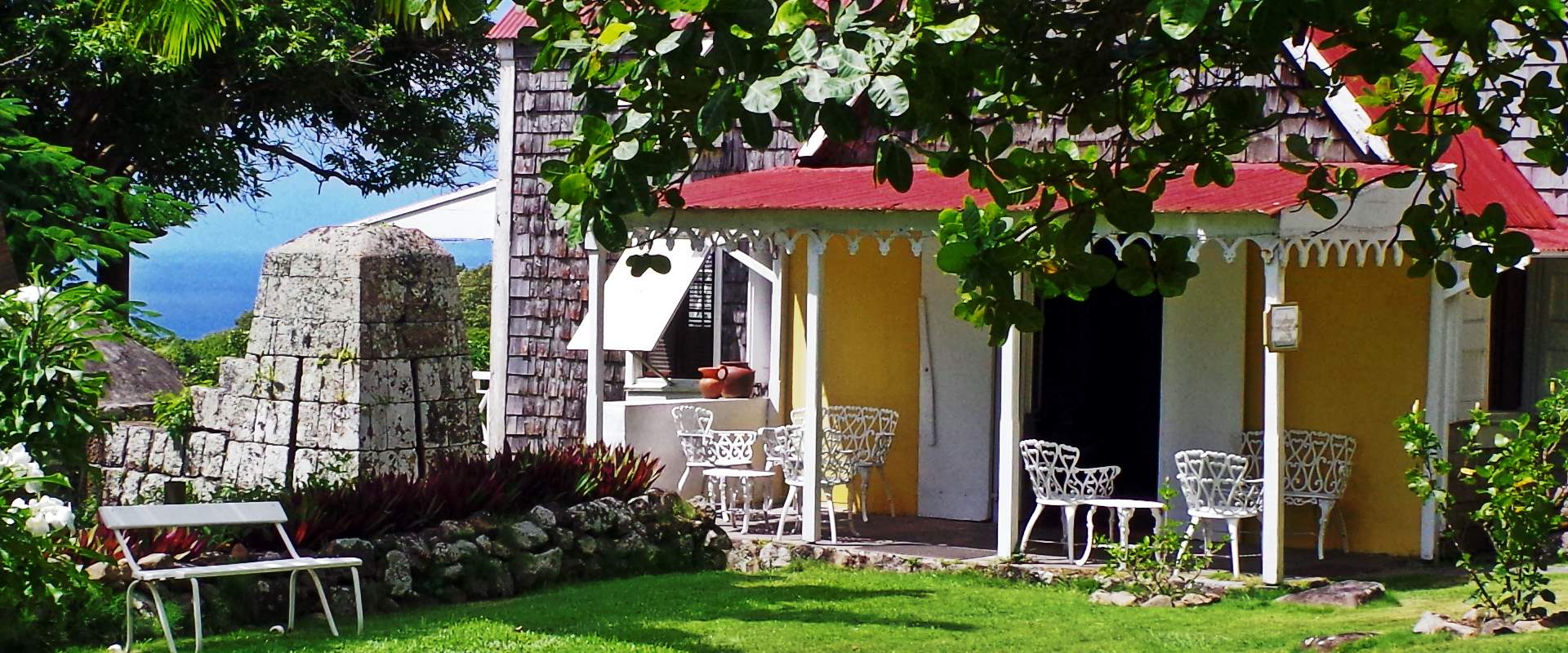 A Historic Greathouse, Gingerbread Cottages, Guest Rooms, Swimming Pool and Tennis Court.
Hermitage is a quiet, village like setting 800 feet above sea-level at the foot of the rain-forest covered mountain, between the two parishes known as Gingerland and Figtree, surrounded by cool mountain breezes and country-side views.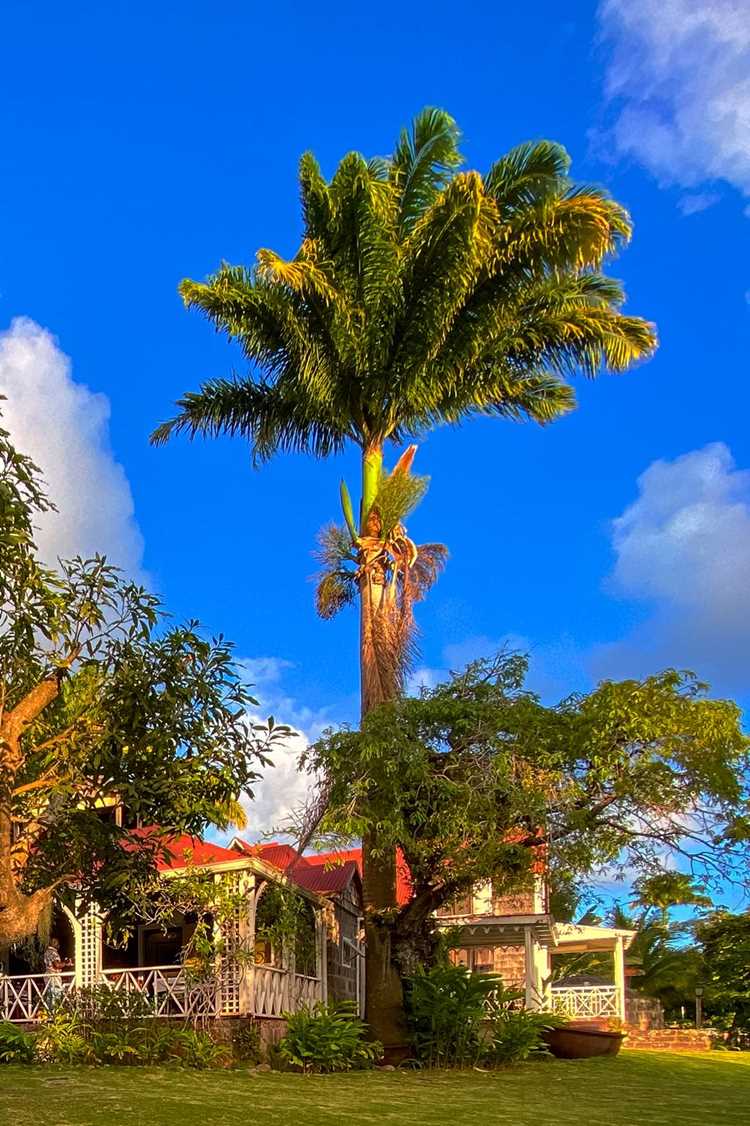 This is a home with 350 years of history, it is known to be one of the oldest wooden houses in the Caribbean.  Guests enjoy the library and the sitting rooms where tea and cocktails are served.  Meals are served on the dining verandah overlooking an orchard of mango trees.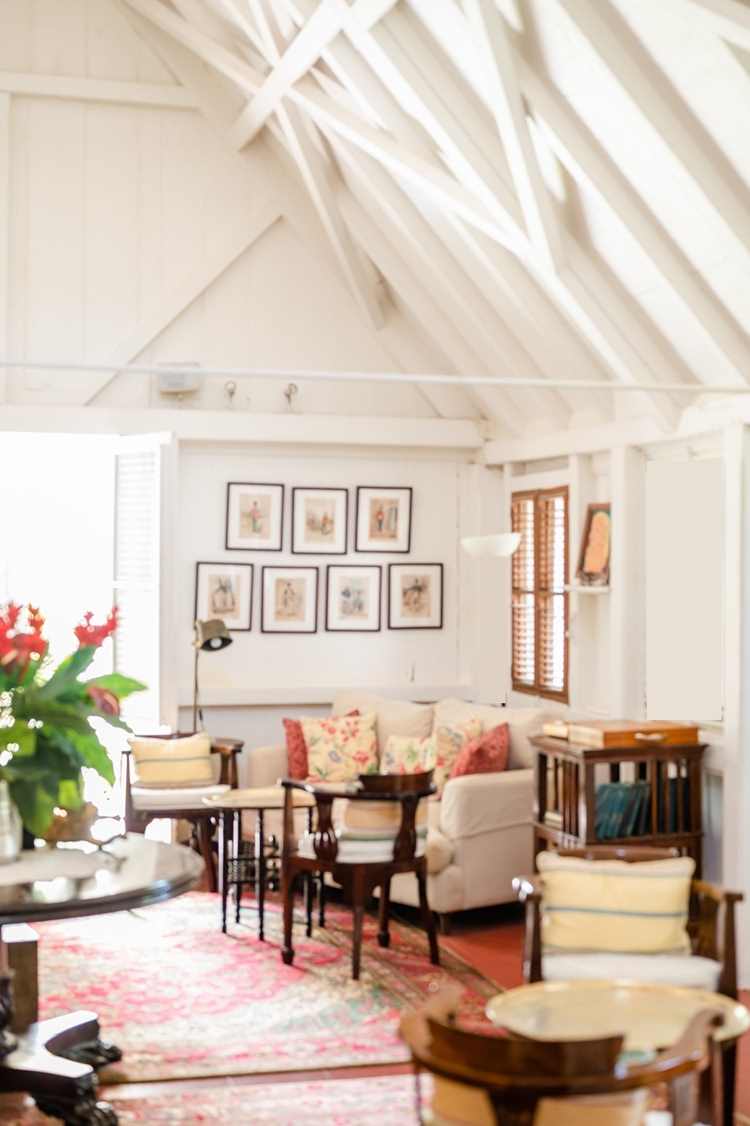 Our 13 guest rooms surround the historic mainhouse. Our cottages are all unique, built in the traditional style of Nevisian chattel houses, furnished with four poster beds and hammocks on every porch.
The gardens and the swimming pool offer places to refresh and relax. The tennis court is there for exercise, a tennis pro and a yoga instructor are on call.
Hiking trails lead out from the property where one will find beautiful scenery of forests, island homes, villages and old ruins as well as impressive ocean views of the Caribbean sea and nearby islands.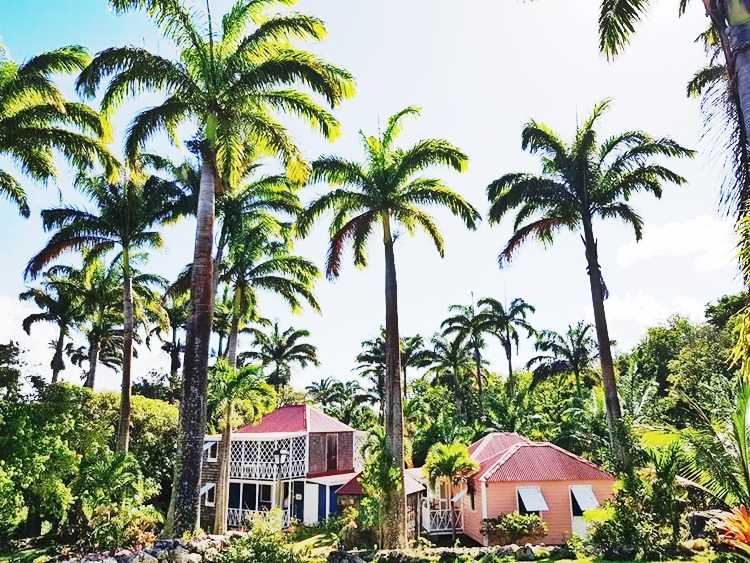 For over three hundred years this house has been a gathering place. The Main House is essentially as it was in the days when Nelson and Hamilton resided on the island.
No Results Found
The page you requested could not be found. Try refining your search, or use the navigation above to locate the post.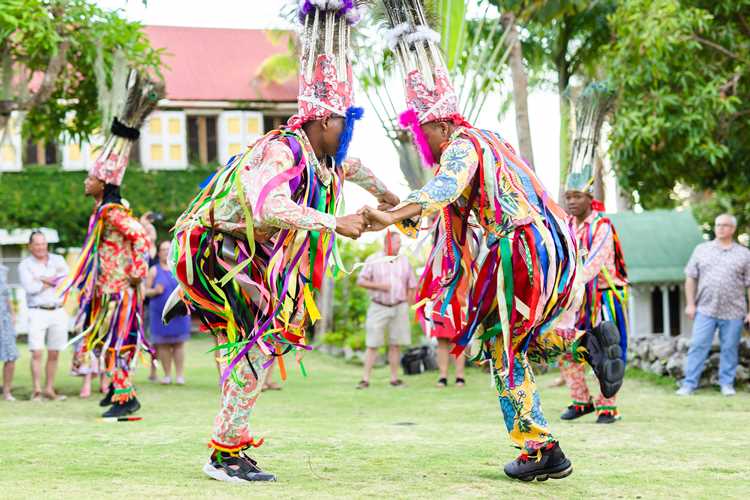 Colours of Christmas The Colours of Christmas come with Moko Jumbies walking on long sticks with big strides,  on 10-foot tall stilts, and covered in a patchwork of bright billowing fabrics bedazzled with small flashing mirrors woven into their fluttering garments....
read more